We're focused
on your safety
Our stores are open, Saskatoon!
We are diligently taking precautions as we reopen our stores to serve customers again. While we are able to help with almost everything we used to, we currently have limited staff helping us at this time. We appreciate your patience!
IF NEEDED, WE OFFER CURB SIDE PICK-UP AND AFTER-HOURS LOCAL DELIVERY
Our Current Store Hours Vary by Location
Confederation
Monday to Saturday - 9:30am to 5:30pm
Scotia Centre
Monday to Saturday - 9am to 5pm
University Heights
Monday, Tuesday, Wednesday and Friday - 10am to 5:30pm
Thursday - 10am - 7pm
Saturday - 10am – 5pm
Here are some steps we're taking at this time
Hand sanitizer is provided at each of our stores.
Please wear a mask if you have one. We do not have any masks available in our stores and are trying to help prevent a shortage of PPE for medical workers.
Our staff have gloves and masks, if you prefer that we wear ours, please let us know.
All frames are washed in hot soapy water and then placed back on the wall after a customer has tried them on.
Social distancing must be practiced. We have installed floor decals to direct traffic.
We will be limiting the number of customers in each store during this time.
All equipment and tools are being sanitized throughout the day.
All staff are taking necessary precautions to keep our customers and ourselves safe.
We ask that you come in alone unless accompanying a minor.


All customers who answer yes to the following questions are asked to stay home and to contact us for service.
We ask that you come in alone unless accompanying a minor.
Are you feeling sick with a cough or fever?
We ask that you come in alone unless accompanying a minor.
Have you travelled outside of the province or the far north in the past 14 days?
Have you been in contact with someone who has COVID or presumed COVID?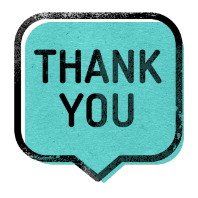 We are so thankful for your support. Please know that Saskatoon businesses appreciate everyone who chooses to shop locally at this time.
Looking for something?
Just give us a call and we'll be happy to help!